Hyundai, Porsche Cayenne, Mercedes-Maybach EQS unveil at Shanghai Motor show 2023
The upcoming Auto Shanghai is the first motor show to be held in China since COVID-19 restrictions were lifted. A long list of cars and SUVs are expected to be unveiled, some of which could also make it to our shores. Here's a lowdown on what to expect from the Shanghai motor show that starts on April 18.  
Porsche Cayenne facelift
Stuttgart's revamped flagship SUV will make a public debut at Auto Shanghai before going on sale in the coming months. It will feature a comprehensively redesigned Porsche Taycan-inspired cabin, subtle changes to the exterior and chassis changes honed over 2,00,000 test kilometres to create "one of the most extensive product upgrades in the history of Porsche."
Mercedes-Maybach EQS 
Mercedes-Benz's electric SUV flagship will get the Maybach iteration featuring the ultra-luxury sub-brand's signature two-tone paintwork and a raft of bespoke interior upgrades to make it worthy of "first class" accommodation. It will be powered by two electric motors producing 659hp and 949Nm and offer a range of "around 600km".
Audi Formula 1 
Audi is primed to enter Formula 1 in 2026 in partnership with Sauber, and it has been reported that more details on its project will be presented at Auto Shanghai, given the importance of the Chinese market for the sport. The move towards sustainable fuels and the cost cap for each team were key motivators for the German brand to join F1.
BYD F SUV
BYD is one of the few Chinese car brands that is slowly gaining ground globally with its products, including in India where the BYD Atto 3 SUV and the e6 MPV are already on sale. BYD will show a new five-seat SUV that will be a rival to the iconic Mercedes G-Class SUV. It will feature a petrol-electric powertrain initially, with a full-EV variant expected to join in later.
Polestar 4
The Porsche Macan-rivalling Polestar 4 EV SUV will fill the gap between the Polestar 2 sedan and Polestar 3 SUV. The vehicle will go on sale in China first and then in multiple overseas markets.
Smart #3
Expected to be the next stage in Smart's electric revolution, the #3 has been designed to give the Geely-Mercedes brand a foothold in the popular electric SUV market. Basic models will feature a single motor with 272hp and 342Nm and a high-performance Brabus variant is likely to join the line-up.
Xpeng G6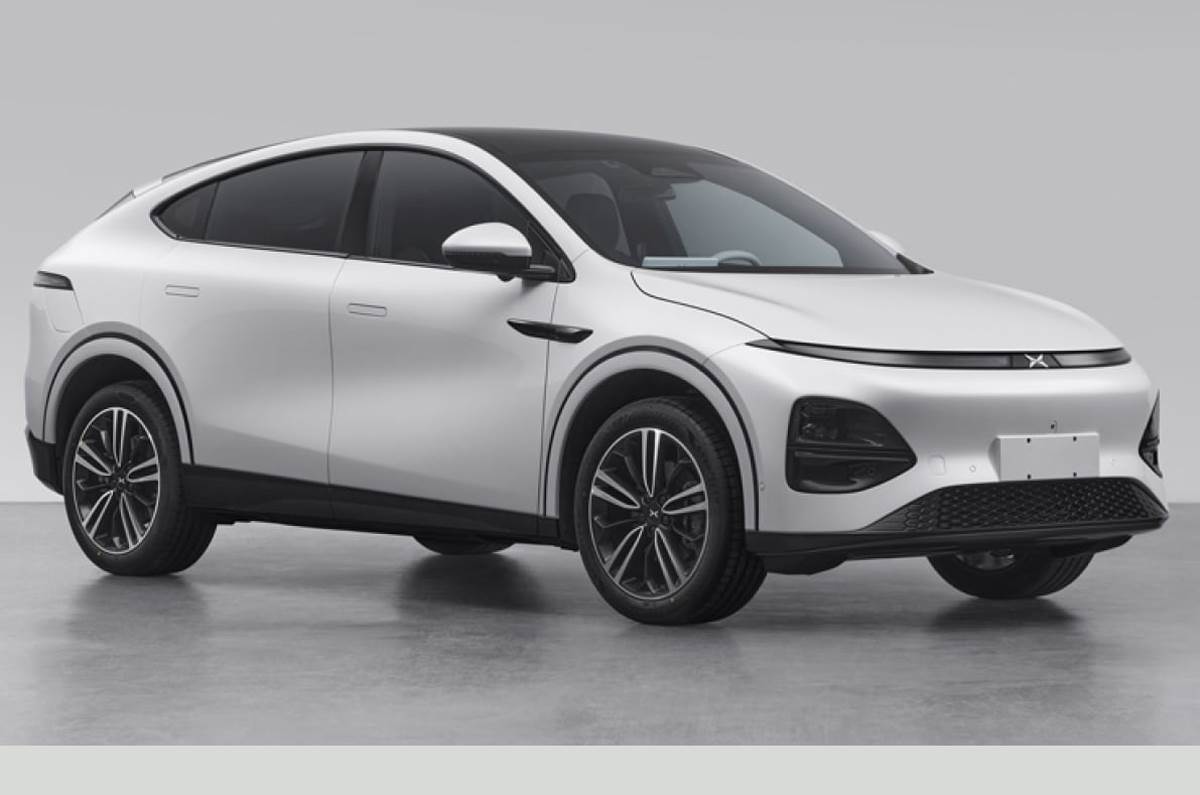 Xpeng's fifth production car, originally leaked as part of a batch of Chinese government registry filings, is a midsize electric crossover earmarked for sale in select European countries in 2024. Featuring a minimalist design, the G6 is expected to go on sale in front- and four-wheel-drive guises, with outputs ranging between 211hp and 303hp.
HiPhi Y
HiPhi is a rapidly evolving Chinese premium EV manufacturer that currently offers the X SUV and Z grand tourer. Sitting below this will be the entry-level Y, a smaller electric car that will begin HiPhi's expansion into Europe. Arriving at the end of the year, it targets a lower price point and higher sales volumes than the X and Z.
Zeekr X
Kicking off what Zeekr officials have said will be an "aggressive global marketing push", the X is the Geely-owned Chinese firm's third production model, an electric crossover that aims to double Zeekr's sales to more than 1,40,000 units this year. It's likely to share the single-motor, rear-wheel-drive and dual-motor, four-wheel-drive powertrains used by the related Smart #1 and forthcoming Volvo EX30. The fastest version is confirmed to have a 0-100kph time of less than 4.0 seconds.
Hyundai Mufasa SUV
The Mufasa SUV is an addition to the already vast Hyundai global SUV line-up. Set to go on sale in China first, followed by other markets, this new SUV will sit above the Creta (iX25 in China) and slightly below the Tucson. It will give customers more choices, and a slightly more upright-looking design for those who are not attracted by the Tucson's coupe-like looks.
Also see: 
New SUVs launching in India in 2023
Mercedes EQE, EQS SUVs India launch confirmed for FY2024
Hyundai Cars
Hyundai Alcazar
₹ 18.51 – 24.26 lakh
Hyundai Aura
₹ 7.16 – 10.60 lakh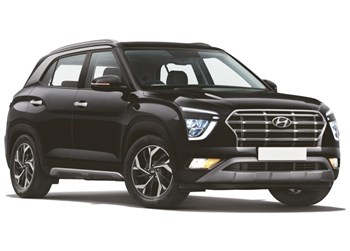 Hyundai Creta
₹ 13.76 – 22.49 lakh
Hyundai Grand i10 Nios
₹ 6.32 – 9.60 lakh
Hyundai i20
₹ 8.16 – 13.73 lakh
Hyundai Ioniq 5
₹ 51.71 lakh
Hyundai Kona Electric
₹ 27.40 lakh
Hyundai Tucson
₹ 26.20 – 40.73 lakh
Hyundai Venue
₹ 7.62 – 15.40 lakh
Hyundai Verna
₹ 10.40 – 20.22 lakh
New Hyundai Verna image gallery
4330 Views|4 days ago
2023 Hyundai Verna video review
4491 Views|4 days ago
New Hyundai Verna walkaround video
8789 Views|12 days ago
Hyundai Aura facelift video review
2855 Views|16 days ago
2020 City vs Verna vs Rapid vs Vento vs Ciaz vs Yaris com…
34931 Views|2 years ago