Mercedes EQE, EQS SUVs India launch details, focus on EVs and SUVs
Riding on the back of a 41 percent year-on-year growth in 2022, thanks to a product-offensive strategy, Mercedes-Benz India will continue to tread on a similar path for the next financial year as well. "We think by putting more products, and the right products in the market, we will further expand and grow," said Matthias Luhrs, head of Region Overseas, Mercedes-Benz, in conversation with Autocar India. The focus this time, understandably, will be on electrification and, of course, SUVs.
Four new EQ models coming in FY2024
Speaking specifically about where these new products would slot in, Luhrs said, "We are very keen with our strategy of electrifying our portfolio and bringing in more electric cars. We have had a good take up of the first electric vehicles – the EQC, EQB and the EQS – and I can disclose to you we are going to bring four additional EQ vehicles to India in the next 8-12 months."
Mercedes-Benz will, therefore, double its EV portfolio in India over the next year with the SUV body style being the prime candidate. Traditionally, sedans have been the backbone of Mercedes' sales in India – the E-Class was still the brand's bestselling model in 2022 – but as with global trends, SUVs are a no-brainer. "We can see the trend worldwide is towards SUVs and I assume the same for India. We can even see that in our range that now has a higher share of SUVs," said Luhrs. "We will bring the EQE and EQS SUVs, without saying when exactly, but obviously, these are perfect products for the Indian market."
The adoption rate of EVs in India has, so far, met the brand's expectations, and it believes electric cars could make up to 25 percent of Mercedes' India sales in the next four years. This is exactly where more products will be key to the growth, along with developments to the infrastructure.
The carmaker currently imports the EQB, EQC and EQS 53 AMG, while the EQS 580 is locally assembled in India.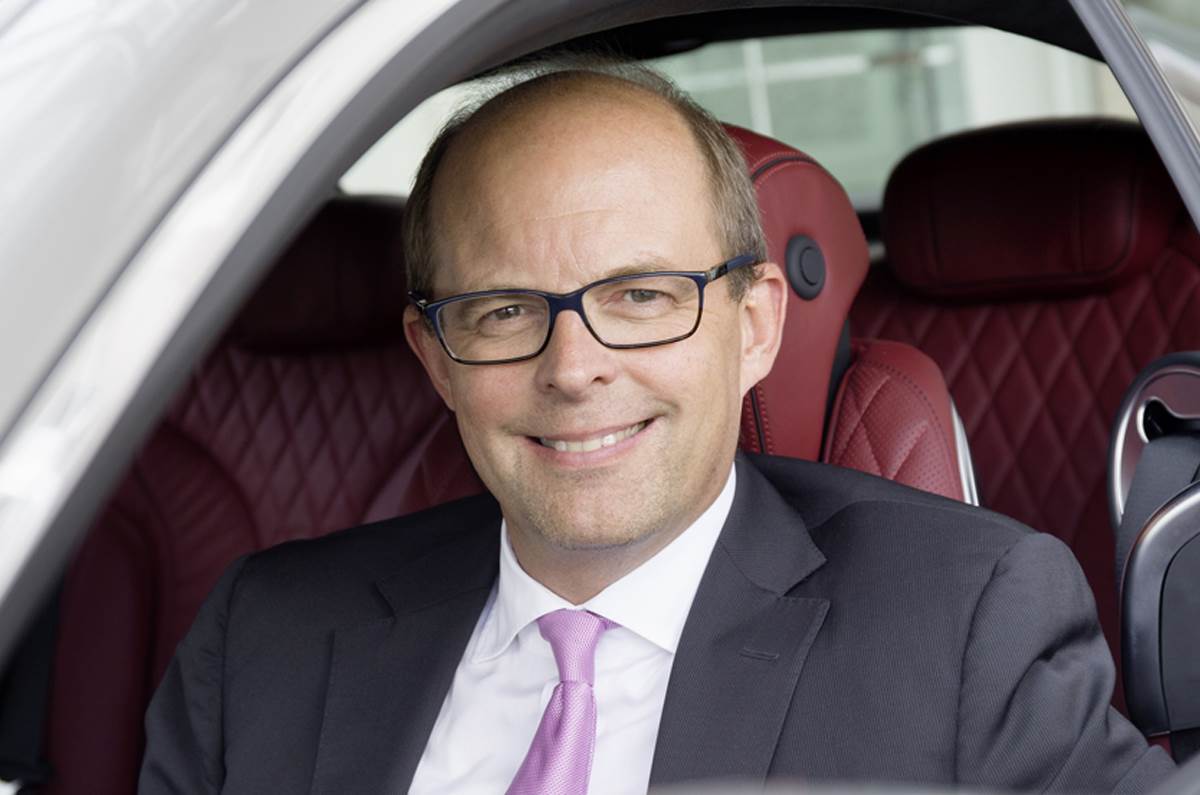 Luhrs says electric SUVs such as EQE and EQS "are perfect for the Indian market"
 
More focus on the top-tier of luxury segment
Importantly, even within its own range, Mercedes is clearly focused at the top-end of the luxury car market in India. Although this end of the market is not particularly driven by volumes, it typically fetches more profitable margins for the carmaker, and eventually a more sustainable business case.
"We have defined, together with our board of management, that we are going up in luxury. We are especially looking at the top-end of the market where we witnessed growth of 61 percent last year, and India and its customers are the perfect base for this top-end growth," said Luhrs.  
"For us, its more important to be more luxurious so that our customers feel special. I think this speciality probably comes from less volumes, and let's say, a niche more towards profitability."
In fact, Mercedes already dominates the luxurious end of the market in India with models such as the S-Class and the GLS SUV, but Luhrs comments also hint at more Maybach and AMG models. On that note, the company will soon be launching the AMG GT 63 S E Performance in India.
Globally, there have also been reports about Mercedes axing the A-Class and B-Class models after their current generation in a bid to move more upmarket. The company, however, is not completely abandoning the entry-level or the compact luxury segments. This segment is, of course, key for markets like India where it's a stepping stone into the luxury segment, although it's not particularly helped by our taxation structure.
Luhrs said, "We are just re-emphasising our compact segment. They might be looking a bit different – we can't disclose what it's going to be like – but we will continue with compact cars in India."
Also See:
Mercedes-Benz to hike prices by 5 percent from April 1
Mercedes-Benz Cars
Mercedes-Benz A-class Hatchback
₹ 94.28 lakh
Mercedes-Benz A-Class Limousine
₹ 46.24 – 65.11 lakh
Mercedes-Benz C-Class
₹ 47.39 – 72.13 lakh
Mercedes-Benz E-Class
₹ 77.54 lakh – 1.03 crore
Mercedes-Benz EQB
₹ 85.60 lakh
Mercedes-Benz EQC
₹ 1.19 crore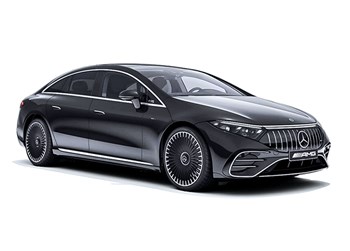 Mercedes-Benz EQS
₹ 1.77 – 2.81 crore
Mercedes-Benz G-Class
₹ 2.03 – 2.83 crore
Mercedes-Benz GLA
₹ 56.42 – 76.87 lakh
Mercedes-Benz GLC
₹ 61.08 – 68.30 lakh
Mercedes-Benz GLC Coupe
₹ 88.74 lakh
Mercedes-Benz GLE
₹ 91.31 lakh – 1.11 crore
Mercedes-Benz GLS
₹ 1.39 – 1.40 crore
Mercedes-Benz Maybach GLS
NA
Mercedes-Benz S-Class
₹ 1.84 – 1.86 crore
Mercedes-Benz GLE facelift image gallery
5309 Views|2 months ago
Mercedes overseas head Matthias Luhrs on best year in Ind…
721 Views|4 days ago
Mercedes-Benz S 680 Guard video review
6549 Views|24 days ago
Mercedes-AMG E 53 4Matic+ Cabriolet video review
4500 Views|2 months ago
Mercedes-Benz EQS 580 meets the S-Class video
3215 Views|2 months ago
Mercedes-Benz Vision EQXX walkaround video
4293 Views|3 months ago