Nissan has unveiled the Hyper Tourer concept to preview a future high-tech luxury minivan. The Volvo EM90-rivalling minivan is designed to feature fully autonomous capability, high-density solid-state batteries, vehicle-to-everything (V2X) technology and a strong focus on aerodynamics. 
Designed with the theme of 'omotenashi'
Front and rear passengers can face each other 
Nissan Hyper Tourer design and interior 
The aero-optimised exterior design consists of a flat-sided body with sharp lines and deep, chiselled front and rear bumpers. Channels have been created in the bodywork to smoothen airflow, the wheels have been designed to have as little drag as possible and it does without door mirrors. 
The luxury theme continues inside, where it's said to combine technology with "the essence of omotenashi" (Japanese hospitality), and has been developed with long-distance travel in mind.
The high-density batteries have been packaged in such a way as to maximise interior space and keep the centre of gravity as low as possible for smoother acceleration and braking.
Nissan Hyper Tourer features
The Hyper Tourer gets front seats that swivel 360deg to allow the front and rear passengers to face each other when the car is driving autonomously. Passengers in the rear can also wear a display much like a virtual-reality headset that allows them to operate the infotainment screen up front.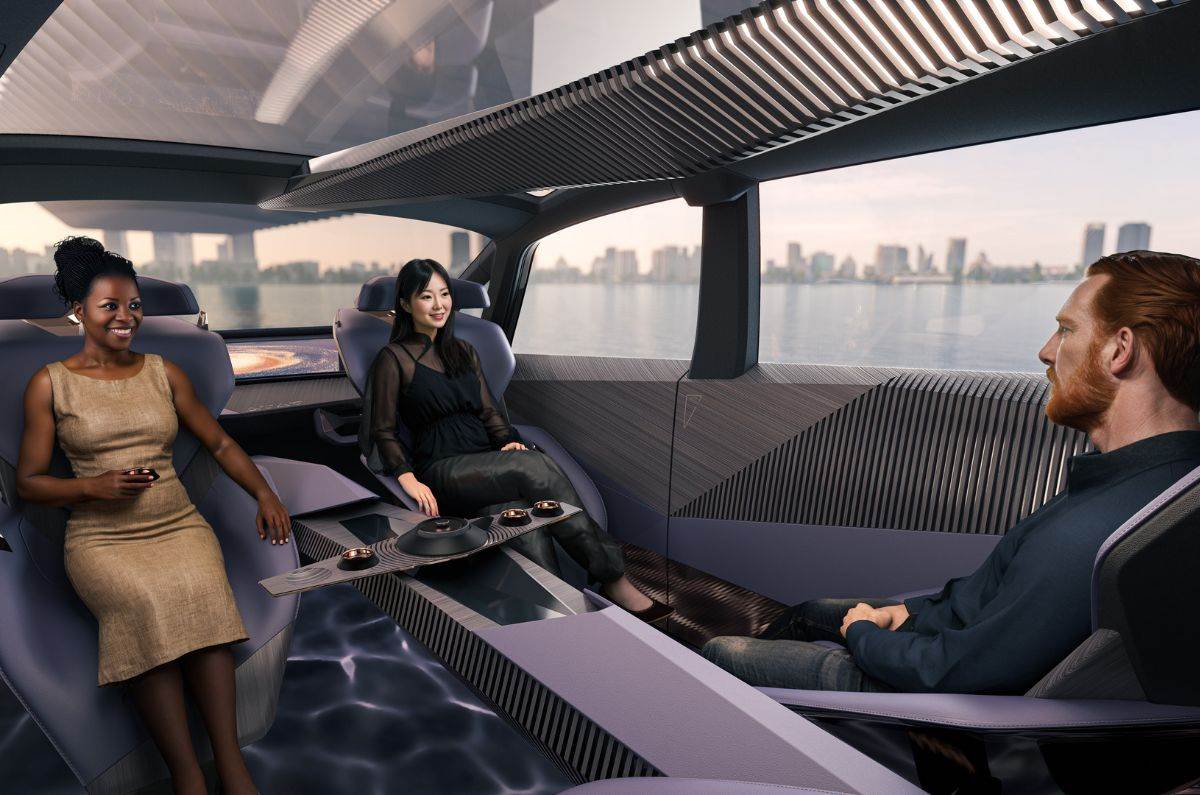 Nissan claims that AI will be used to monitor several aspects of the passenger's health – such as their heart rate, breathing and perspiration – and automatically adjust the ambient lighting and select music to "fit the mood".
Its V2X technology is also seen on the Hyper Urban and Hyper Adventure concepts and allows it to supply electricity via its solid-state battery to homes, offices and while travelling. This could be useful in selling electricity back to the national grid or powering a home during a blackout.
Nissan at the Tokyo Motor Show 
The Japan Mobility Show, which will take place later this month, will be packed with at least one concept vehicle from every Japanese car brand. Nissan has already revealed their plans for the show Adventure SUV concept and the Hyper Urban EV concept.
Also see: 
Nissan Hyper Adventure SUV concept to debut in Tokyo
Toyota FT-Se concept global debut next week at Tokyo Motor Show
Maruti eVX interior to be revealed at Tokyo Motor Show
Volvo EM90 EV MPV teased ahead of November 12 debut
Nissan X-Trail
Expected Price : ₹ 40.00 – 45.00 lakh
Nissan Magnite AMT video review
6785 Views|9 days ago
Nissan COO Ashwani Gupta on upcoming EVs, new product lau…
3061 Views|7 months ago